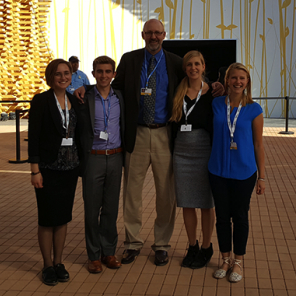 Former SLN Intern, Johanna Bozuwa, attended the UN climate change talks, COP 22, in Marrakech as part of an intergenerational delegation for Climate Generation to work on the importance of education, training and capacity building.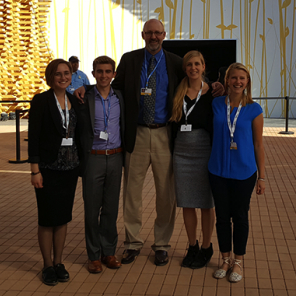 Moving towards decarbonization presents a paradigmatic shift in our economy, society, and way of life. We need to ensure that we have the capacity for that change and that we do so in a just, equitable way. We must enable mitigation efforts, but also to adapt to the inevitable effects many communities are already encountering due to climate change.
Education, training, and capacity building are in so many ways the foundation for our transition, but are consistently underrated.
By effectively educating young people, we can accelerate the push for change – in policy, engineering, economics, art, and every aspect of society – and ensure that the rising generation thrives in the world we hope to create. But climate change education cannot only focus on the young. It is also a necessary component of a just transition for adult workers, especially those in fossil fuel related industries. They should not be marginalized, but instead deserve access to education and training for green jobs.
We need to ensure that young people, workers, and affected communities are given the tools for success, as well as provide them with a seat at the table to enable a better and more representative conversation about the changes we must make in our society.
At COP22 this year, I have been working alongside YOUNGO, the youth constituency group to advance Article 6 of the United Nations Framework Convention on Climate Change (UNFCCC), referred to as Action for Climate Empowerment (ACE). ACE calls on all nations to enable education and capacity building as part of their efforts to address climate change. In the Paris Agreement, ACE's importance was stressed again in Article 12. The UNFCCC has just published a set of guidelines for advancing this work.
But are countries following through? Have they considered the role that education, training, and empowerment play in accomplishing the goals of the Paris Agreement? In order to find out, we conducted an analysis of countries' Nationally Determined Contributions (NDCs), documents submitted prior to COP21 that outlined their plans for emissions reductions.
Countries consistently failed to incorporate any language on ACE in their NDCs. Only 63 countries of the 196 that are party to the UNFCCC had any mention of education. Developed countries, such as those within the EU, the U.S., and Canada included no mention whatsoever. Interestingly, we found the strongest language and most concrete plans for ACE among African countries and Small Island Developing States (check out the map below!).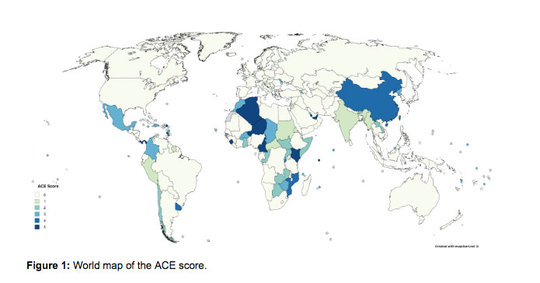 Plans for implementing the Paris Agreement must be ambitious, and a high amount of attention must be paid to mitigation, adaptation, loss & damage, etc. Yet, these goals must be lifted up through education – a vital foundation for climate action.

On Education Day, YOUNGO released a policy paper that outlined five recommendations for moving forward on ACE, based on our analysis and discussions with delegations:

1) to use education as an envoy for change;
2) to develop a platform for ACE focal points in the countries' delegations;
3) to have transparency on ACE plans and implementation for each country;
4) to increase funding and networking opportunities;
5) to enhance the opportunities for young people to participate in the negotiations.

Taking on climate change is a daunting task. As an international society we must build our capacity for action, and make sure we do not leave those affected behind. Education is a key component for us reach the goals set out in the Paris Agreement. It cannot be provided as an add-on, but instead as the foundation upon which we can build a better, equitable, cleaner future.

Adapted from Climate Generation Blog 

Previous Post | Next Post