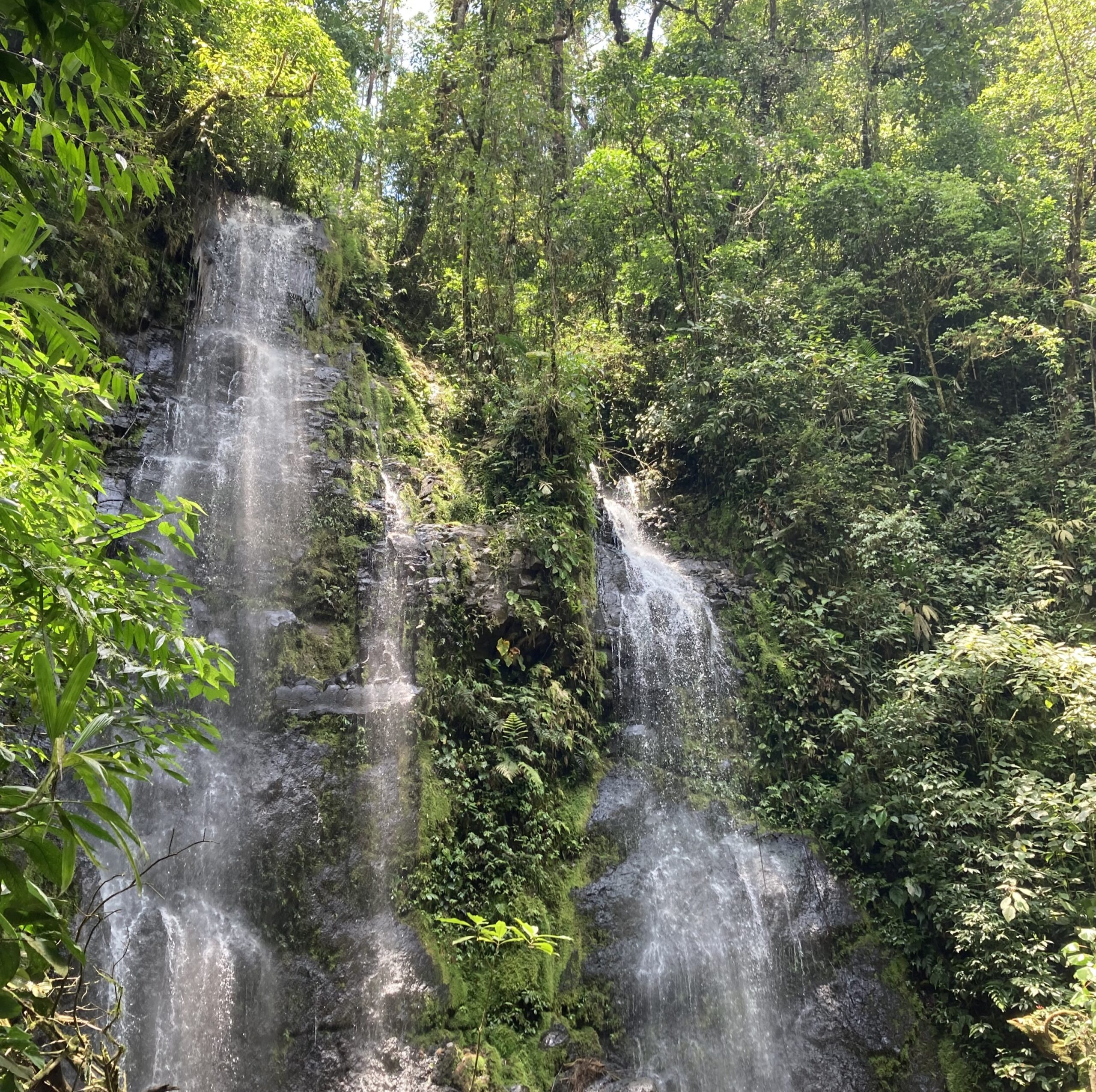 In the lush rainforest of the Costa Rican jungle, a group of 22 Donella Meadows Fellows, systems thinkers, biomimics, and sustainability champions gathered at Brave Earth (Tierra Valiente) for six days of immersive workshops. Participants brought the teachings of their life experiences to the workshop, and to each other, as we collectively explored Nature's diverse lessons by  integrating Biomimicry's Life Principles and Systems Thinking strategies founded on the wisdom of nature.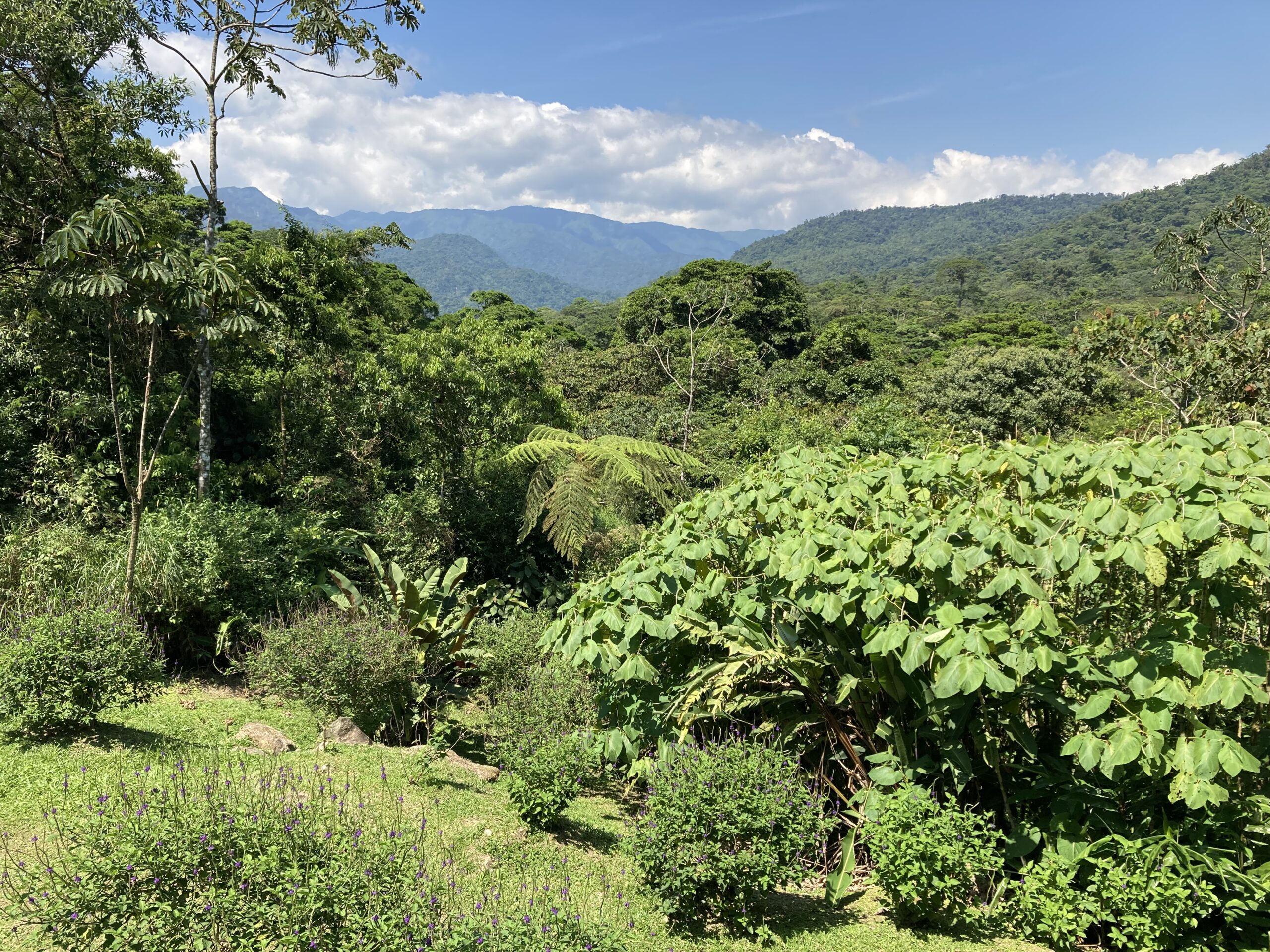 Rather than a mission statement, the stewards of Brave Earth hold a prayer to guide their collective:
"Our prayer is to create an imprint of lived possibility in solidarity with all Life, in dialogue with the living planet, and in service to the collective transition."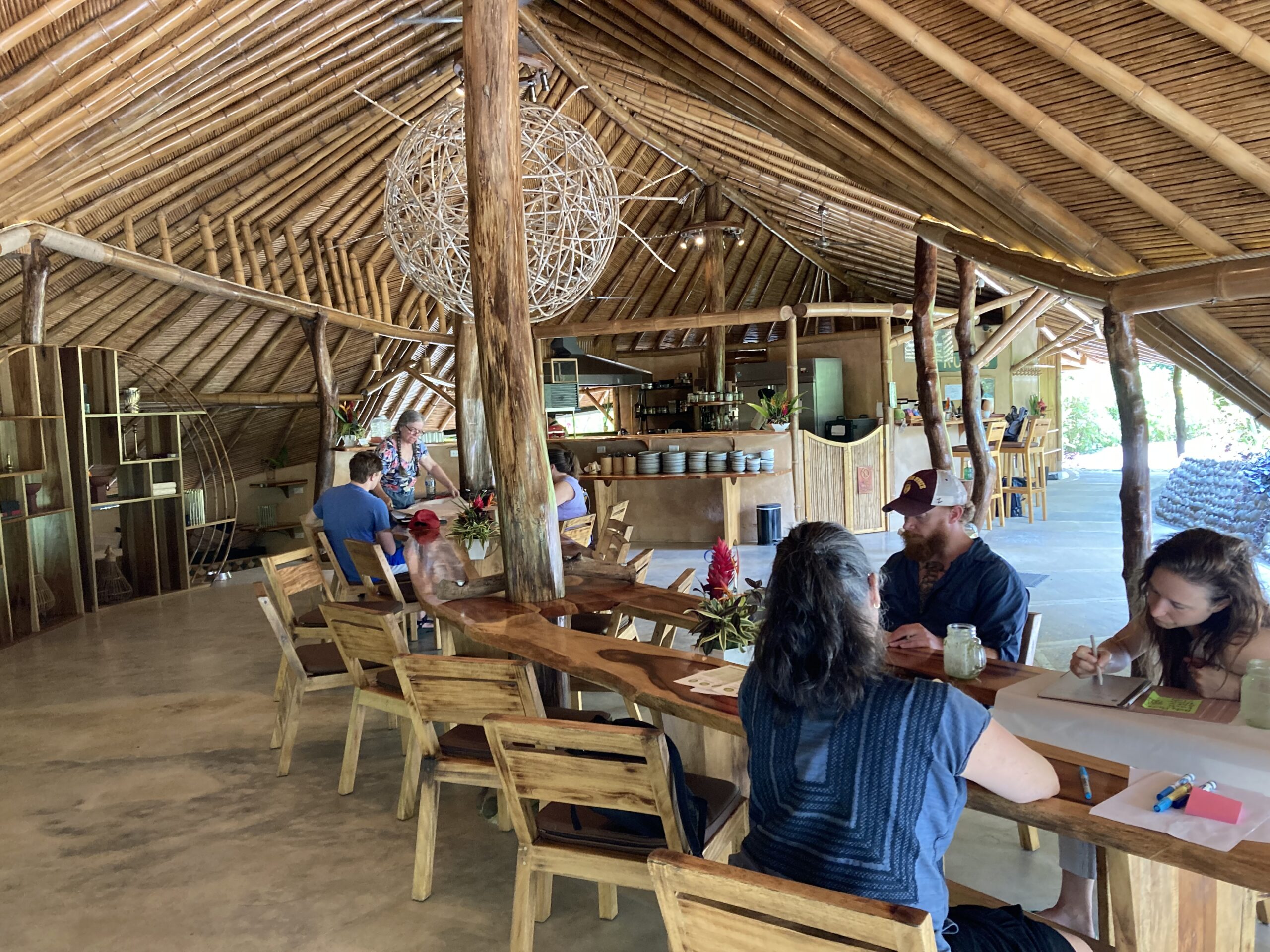 The ecologically minded retreat center is a living laboratory and community project that implements structures and models based on values of biomimicry, regeneration, resiliency and reciprocity. Much of the food is grown in the Brave Earth gardens or sourced locally, with more than 500 trees that have been planted to create a food forest. The architecture of the dwellings and shared spaces was intentionally designed to mimic nature, and our central gathering space called The Maloca was built around the sacred geometric shape of the Merkaba, the alchemical symbol for union and balance. With profits redistributed to the local ecosystem, Brave Earth forms a living model for the natural integrative responsiveness at the foundation of biomimicry.
Over 6 days, the workshop helped reveal the deep patterns in Nature that lead to successful and sustainable existence on our planet. Participants worked with Life's Principles of Biomimicry, design lessons from Nature that represent overarching patterns found amongst the species surviving and thriving on Earth.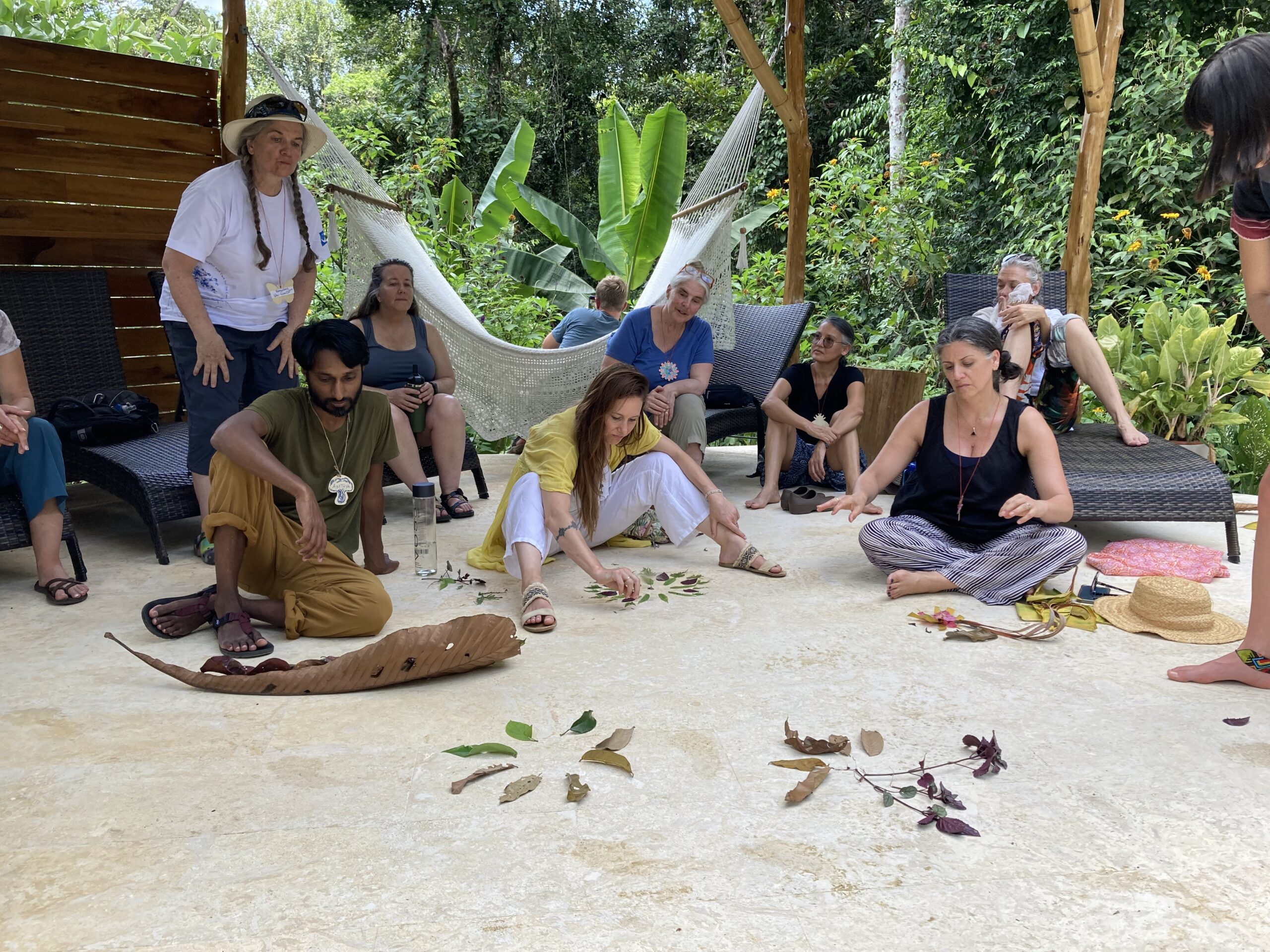 These include:
Evolve to Survive

Adapt to Changing Conditions

Be Locally Attuned and Responsive

Use Life-Friendly Chemistry

Be Resource Efficient

Integrate Development with Growth.
By learning from these deep design lessons, we modeled innovative strategies, measured our designs against these sustainable benchmarks, and allowed ourselves to be mentored by Nature's genius. Part of this work included exploring the biodiversity of the Costa Rican rainforest through the lens of Biomimicry and Systems Thinking with day trips and night hikes.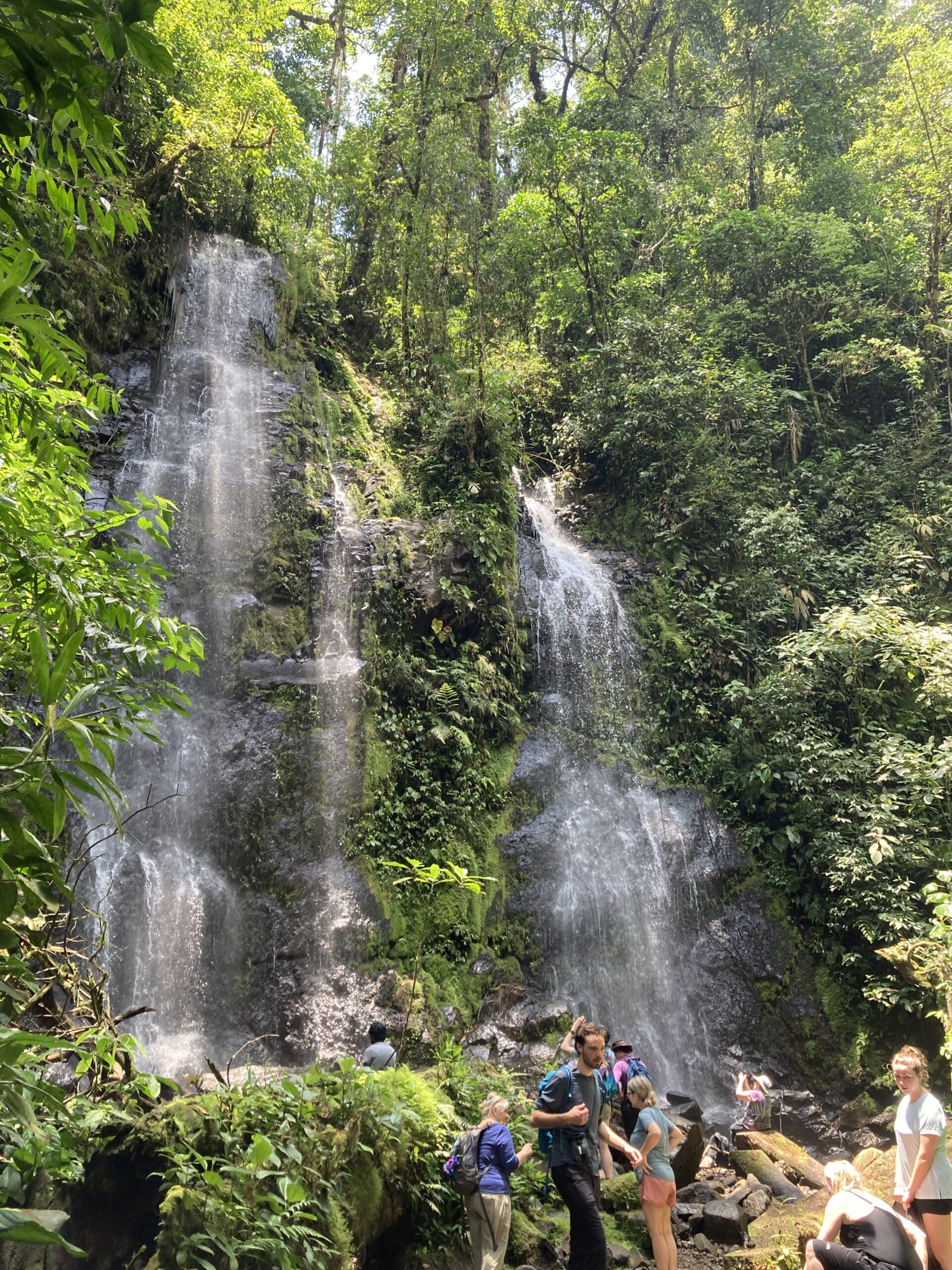 The trip to the 23,000 hectare Children's Eternal Rainforest was especially powerful. A small portion of the forest was collectively purchased in 1985 by the non-profit Monteverde Conservation League (MCL), largely through donations from children, to protect the land from deforestation, illegal poaching, logging, capture of live animals, and removal of plant material such as orchids and palms. Over 34 years, the MCL expanded its fundraising, education, and environmental protection efforts to create Costa Rica's largest preserve celebrating rich biodiversity, ecotourism, bird watching, and hiking.
The immersive learning experiences of conservation education at MCL while living within the Brave Earth model of biomimicry primed our reflections during the workshop periods. The exercise called 'Wise Counsel' was thought provoking for many participants. Individuals stated a challenge from their current work to the large group, and participants chose one that interested them to explore further. Through clarifying questions, group discussion, and opportunities for detailed resolution and reflective conversations, the experience was an informative and dynamic way to engage in peer coaching.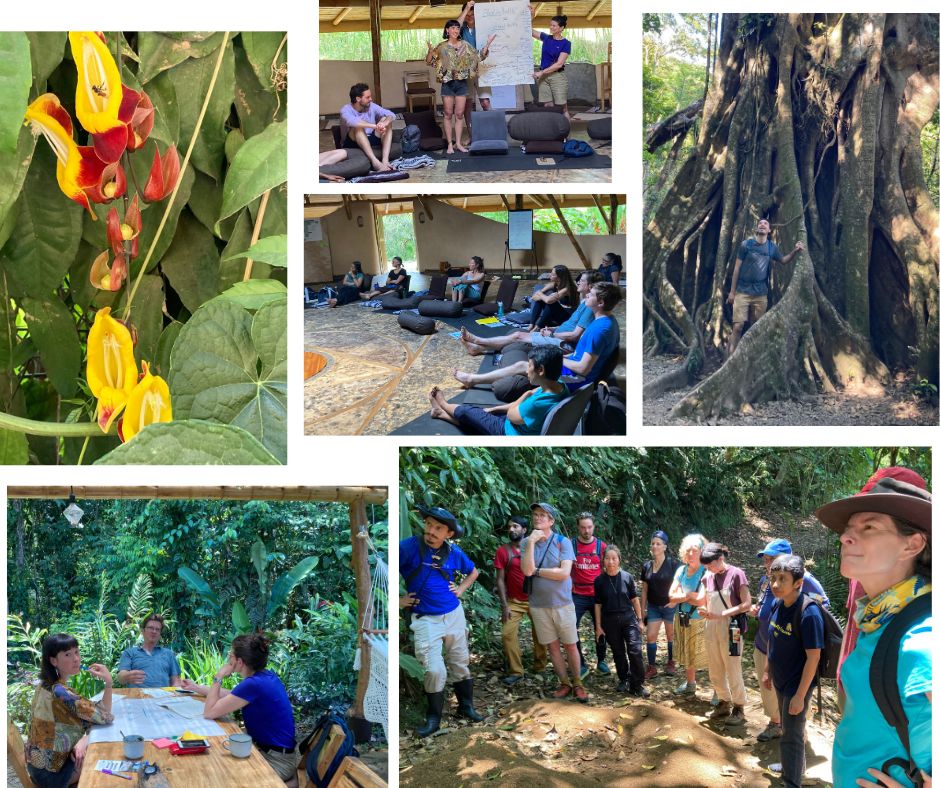 Another exercise called 'Needs & Offerings' involved individuals writing down immediate and long-term needs to achieve success in their work and what skills, talents, and resources they could offer to others. As the participants walked around the Maloca reflecting on each person's needs and offerings, inspired conversations and networking were planned to explore connections for mutual benefit.
Other components of the workshop focused on daily check ins, an overview of Systems Thinking and Biomimicry's Life Principles, and a diverse array of activities to honor the concept of creating conditions that support life. The exploration of Nature's patterns continued to reveal how they are uniquely designed to support all life, including humans. The workshop was a testament to the power of Biomimicry and Systems Thinking, and the power of collaboration and shared vision in creating sustainable solutions. It highlighted the importance of learning from Nature's wisdom, embracing life-friendly chemistry, and being resource efficient. It also underscored the value of integrating development with growth, and adapting to changing conditions – all principles that we can apply in our quest for sustainability.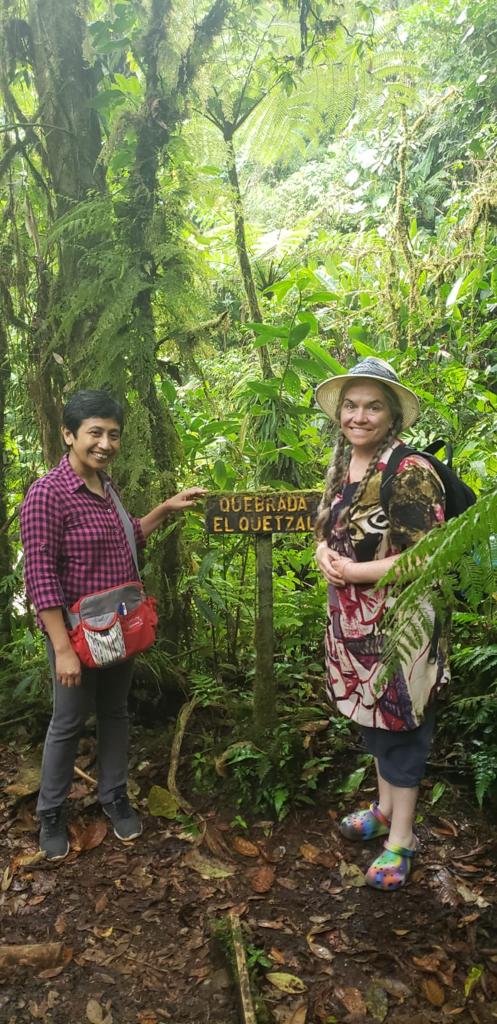 Biomimicry expert Dayna Baumeister, PhD, collaborated with Edie Farwell, MA, Executive Director of Sustainability Leaders Network and co-founder of the Donella Meadows Leadership Fellows Program, to facilitate the workshop. Dayna is a professor of practice at Arizona State University in the Biomimicry Center and a co-founder of Biomimicry 3.8, a consulting practice, helping clients globally and in the U.S. to innovate with design principles from Nature.

To stay up to date on future such workshops, sign up for the Sustainability Leaders Network newsletter here.

by Cindy Heath and Edie Farwell

Previous Post |